Meet our talented staff!
We believe each child has the potential to become a saint!  It is our job to help them discover their unique talents and gifts. We have many exciting plans for our students!  We work hard to help each child grow and develop intellectually, physically, emotionally, and spiritually!  You will find our staff to be lifelong learners, nurturing, and growing everyday in their own journey to become saints!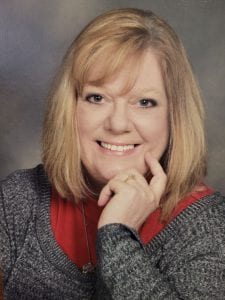 Mrs. Lynnette Powers ~ Administrator, and 1st Grade Teacher
~ 38th year as an educator ~ 20 years in Catholic Education ~ 18 years in public education.
~ Married to Deacon Dixon Powers and proud grandparent to 8 grandchildren
~ Loves music, nature, reading, and engaging in spiritual growth experiences
"God calls us to do what we have been created to do. That's why I am a teacher!"
Mrs. Julie Neill ~ Preschool Teacher
~33nd year as an educator, starting 11 year at St. Luke's School
~Married ~ 3 sons ~ 3 grandchildren~ 1 dog ~ 2 granddogs
~Loves spending time with family and friends, walks at the lake and going to sports events.
~Enjoys working with little children who get such a delight out of everything!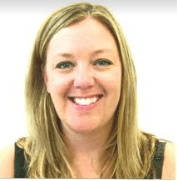 Mrs. Julie Satterfield ~ 4th and 5th Grade Teacher
~13th year as an educator, including 1.5 years as a dean/instructional coach.
~married with one daughter in high school and two dogs
~loves being outdoors and being at the lake, spending time with family, reading and crafting
~has a passion for education and watching children grow into leaders in the classroom and beyond
Mrs. Corina Kaskey ~ Kindergarten Teacher
~20th year teaching
~Married and we have 2 dogs (Max and Ranger)
~Enjoys fishing on the lake, camping and reading.  I also love NASCAR races!
~Loves teaching AND learning!  There's nothing better than watching my students learn and grow.
Ms. Hannah Carlson ~ 2nd and 3rd Grade Teacher
8 years in Early Childhood Development
~ Daycare Class Teacher at Hugs and Teddy Bears,  Preschool Para Educator at Perkins County Elementary, Head Start Preschool Teacher, Daycare Center Director for South Platte Childcare
~ 1 Daughter, Kailey ~ Loves watching her grow into her own person!
Enjoys spending time with friends and family, playing board games, especially with Kailey!
"As long as I can remember, I wanted to be a teacher.  I enjoy watching my students grow into their education!"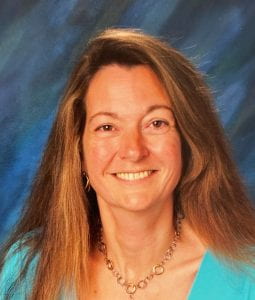 Ms. Teresa Sieck ~ Music and P.E. Teacher, Office Assistant
14 years in education in various roles ~ 6 years coaching
~ 4 children ~ 1 grandchild
~ Loves traveling, cooking, knitting, enjoying the company of others
~ Loves listening to children and making them laugh!
Deacon Dixon Powers- Scripture Scholars Instructor – 4th and 5th Grade
Ordained a Permanent Deacon in 2017.
Parish administrator for St. Gall's in Lisco, NE, St. Elizabeth's in Oshkosh, NE, and St. Joseph's in Chappell, NE., ~Assists in ministries for St. Luke's Church in Ogallala.
~Enjoys leading Bible studies and teaching Scripture ~ Finds teaching Scripture to 4th and 5th graders challenging but inspiring.
~ Bonus helper for recess and lunch duty!
Married to Lynnette Powers, spends time reading and helping others.